Remove Age, Address, Phone Number, Property & Legal Records.
---
Improve Google Search results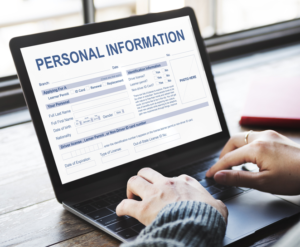 Take control of your personal information being exposed on the internet.
We find your info on public sites and request removal on your behalf.
Public sites can sell your info without your consent

Data broker sites collect your available personal information, and match it to your public records.

Profiles are created that can include your address, private contact info, info on your children, court records, and more.

Your info can be exposed even further by being sold to marketers, employers, and consumers via the web.
---
How it Works
Sign up so we can work with companies on your behalf in regards to your personal privacy. Our Experts will then Search For and Find Your Information.
Removal Process Starts
Our experts contact companies to accept your privacy request and you are opted out.
Erase Yourself From The Internet

Individual Reputation Management Services
Remove your Personal Info from Data Brokers
Remove Personal Information from the Internet and Google
Concerned with your Individual Reputation Management and personal information appearing on people finder websites? There are some good data security and personal privacy related reasons why you should be. This is why it's advisable to delete personal details off of as many of these sites as possible. Call us to learn how to remove your details from popular people search sites.
We believe that everyone has the right to own, manage, and remove their personal information from the web. Anyone can remove themselves from data broker websites, but most people don't have the time, knowledge or resources to search through the ever-changing list of online data brokers to get themselves removed.
Every year, millions of people have their personal information revealed online by a simple Google search. A quick search of your full name and your current city or location can disclose your current and past address, your phone number, your email address, information about your family, your home value, your political affiliation and much more. Our Individual Reputation Management Services remove customer personal information from search results.
---
D.I.Y. Individual Reputation Management
How to remove personal information from internet public data sources for FREE:
This guide will take you through all the necessary steps to erase your online presence:
https://gadook.com/removing-private-information-diy/
Personal Information Fact: Setting up a Google Alerts account is an essential step for anyone looking to closely monitor their online reputation. Using Google Alerts, you can input keywords, such as your name and personal information, and you'll be alerted anytime they are mentioned online. Being proactive is always better.
The Automatic Way: If you don't have time to scan websites for your sensitive information and then go through the opt-out procedures, you can use our public records removal service. We'll remove your information from over 100 people search sites.