We can assist with various letters to search engines and webmasters. If you wish to contact search engines directly their addresses are below.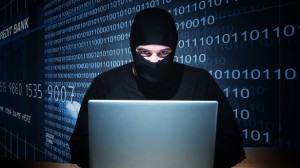 DMCA Takedown Notice Sample
December 21, 2012
Sender Information:
Joe Plumber
Boring, OR, 85012, USA
Recipient Information:
User Support
Google, Inc.
Mountain View, CA, 94043, USA
Sent via: REGISTERED MAIL
Re: www.complaint-website-bs.com
Dear User Support:
I represent Joe Plumber, in connection with the protection of its intellectual property. The above-referenced website/s are infringing the copyright of Joe Plumber.
This following statement is made in accordance with the Digital Millennium Copyright Act ("DMCA"), 17 U.S.C. §512(c)(3)(A):
1. There are two copyrighted works which have been infringed:
a. A drawing owned by Joe Plumber; and,
b. A quote from Mr. I. B. Bad that begins with "blah, blah, blah" owned by Joe Plumber.
The infringing material is located at www.complaint-website-bs.com and at www.I-ruined-your-life-haha.com
3. Use of this material by the operator of the above-referenced website is not authorized by Joe Plumber.
4. I declare under penalty of perjury that the foregoing statements are accurate and that I am authorized to act on behalf of Joe Plumber, the owner of the exclusive right to the copyrights.
Pursuant to the DMCA, please remove links to the infringing website upon receipt of this notice.
Thank you for your prompt attention to this matter.
Sincerely,
Joe Plumber [signature]
cc:
Mr. Dimitri Shyster, Lawsuit Attorney
Disclaimer: This reputation marketing information is not the same as legal advice "" the application of law to an individual's specific circumstances. We recommend you consult a lawyer for a form that would be appropriate to your particular situation.
Yahoo DMCA Notifications
Daniel Dougherty
c/o Yahoo! Inc.
701 First Avenue
Sunnyvale, CA 94089
Phone: (408) 349-5080
Fax: (408) 349-7821
Email: [email protected]
Google DMCA Notifications
Google, Inc.
Attn: User Support, DMCA Complaints
1600 Amphitheatre Parkway
Mountain View, CA 94043
Fax Number: (650) 618-2649
AskJeeves/Teoma DMCA
Ask Jeeves, Inc.
Attention: General Counsel
5858 Horton Street, Suite 350
Emeryville, CA 94608 USA
Fax: (510) 985-7507
Email: [email protected]
Bing DMCA Notifications
Microsoft Corporation c/o M. Skelton
One Microsoft Way
Redmond, WA 98052
Fax: (425) 936-7329
Email: [email protected]
More: Stop Online Copyright Infringement With A DMCA Complaint
How To Stop Online Copyright Infringement With A DMCA Complaint
In 1998, the Digital Millennium Copyright Act became a U.S. law. This controversial legislation was designed to bring copyright law in line with developing technologies and to afford protection to rights in the Internet environment.
Though vast in scope, one particular area of DMCA is of special interest to those who are suffering from an online copyright infringement. It stems from the "Safe Harbor Provisions" in Section 512 of the law.
In basic terms, the DMCA provides hosts of websites with a form of immunity from lawsuits stemming from copyright infringements that occur on "their" sites.
A host actually stores the data that comprises a website. Most people do not host their own sites and rely upon a host company to do the job. You can think of it in terms of an apartment owner.
The owner of the building (the host) rents out apartments (server space for websites) to tenants (webmasters).
The DMCA allows the landlord to avoid being held responsible for what tenants are doing in their individual apartments so long as they take appropriate action when notified of wrongdoing.
The Safe Harbor Provisions of the DMCA allow individuals to provide that notice to the host.
Thus, if you are being victimized by someone who is infringing upon your copyrights, you can advise the host of the problem and the host is then obligated to take down the offending content.
However, you can't just pick up the phone, call a host and demand that material be removed. Well, you can, but the host is under no obligation to listen to you.
The host will only be obligated to take action if you supply them with an appropriately structured DMCA "take down" complaint.
The law provides exactly what must be included in such a complaint. We've supplied a sample DMCA complaint in the Appendices of this text for additional guidance.
At a minimum, a valid DMCA complaint must contain the following:
* Detailed description of the copyrighted work that was allegedly infringed upon, in the form of the original URL of the image, text, or page or other information that can specify the copyrighted work.
* Detailed identification of the material, with enough information to locate the material. This includes what actions were taken in finding the material to the direct link to the infringing web page.
* Information to allow the Xanga Abuse team to contact you directly (Email address is preferred.)
* A statement that you in good faith believe that use of the copyrighted material is not authorized by the copyright owner, its agent, or the law.
* A sworn statement, made under penalty of perjury, that the information given is accurate and that you are authorized to act on behalf of the copyright holder or owner of an exclusive right.
* An electronic signature (your full legal name) of a person authorized to act on behalf of the copyright holder or owner of an exclusive right that is allegedly infringed.
Once you have created an appropriate DMCA complaint, it must be sent to the host.
Finding the host is usually not a difficult process. Although WhoIs data is unlikely to reveal the host (instead providing information about the registrar of the site), other tools like SamSpade can help.
If you can't determine the host, or are unable to get a satisfactory resolution from them, you may have some success by contacting the company through which the site was registered.